Jin Yin Hua Wash Gel / Honeysuckle Cleansing Wash
金銀花洗滌凝露
ACN-1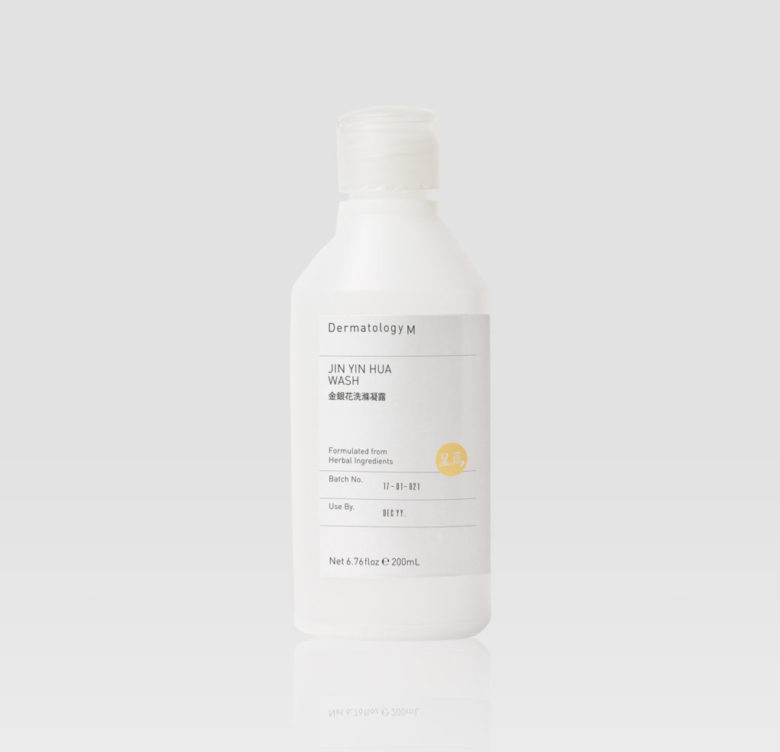 Benefits
Use as a wash instead of soap for acne skin.
Method of Application
Massage directly onto wet skin then rinse.
Shake well before use.
Ingredients
Aqua (Water), Aloe barbadensis (Aloe Vera) leaf extract, Lonicera japonica (Jin Yin Hua) Flower Extract, Glycyrrhiza uralensis (Gan Cao) Root Extract, Mipa Laureth Sulphate, Cocoamidopropyl Betaine, PEG-10 Olive Glycerides, Lactic Acid, Benzyl alcohol, Phenoxyethanol, Potassium sorbate, Tocopherol, Hydroxypropyl Guar Hydroxypropyltrimonium Chloride (Guar Gum), Hydroxyethyl cellulose (Cellulose Gum), Sodium acetate, Xanthan Gum, Cymbopogon martini (Palmarosa) Essential Oil, Lavandula angustifolia (Lavender) Essential Oil, Aniba Rosaeodora Amazonica (Rosewood) Essential Oil.
Warnings
May contain traces of nuts or seeds.
Ensure to do a patch test before using any new product. In case of any adverse reaction, discontinue use of product immediately.
For external use only. Keep out of reach of children.
Customer Care
Suitable for Vegans.
As with all natural products, it is inherent that appearance and consistency may vary. This does not affect the quality of the product.
Product statements have not been evaluated by the Food and Drug Administration. These products and statements are not intended to diagnose, treat, cure or prevent disease.
For further information see leaflet or email care@dermatology-m.com.